Hot idea to keep car cool under the sun
---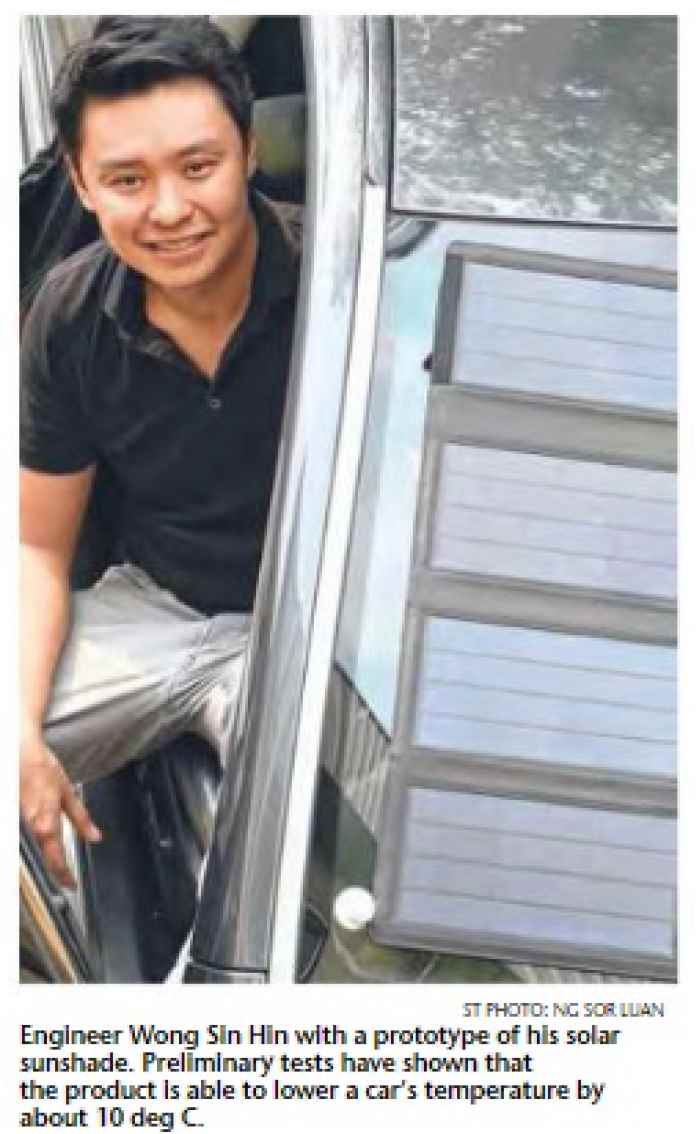 * … local engineer Wong Sin Hin to develop a device which keeps a car's cooling system running while it is parked.
* Ecupse, pronounced "eclipse", is a sunshade with solar panels…
* … panels can absorb enough sunlight to power the car's air conditioning system.
* It took Mr Wong three years of tinkering…
* … able to lower a car's temperature by about 10 degree celsius.
* … can also function as a chargers for mobile devices.
* … expects to retail at US$340 (S$430).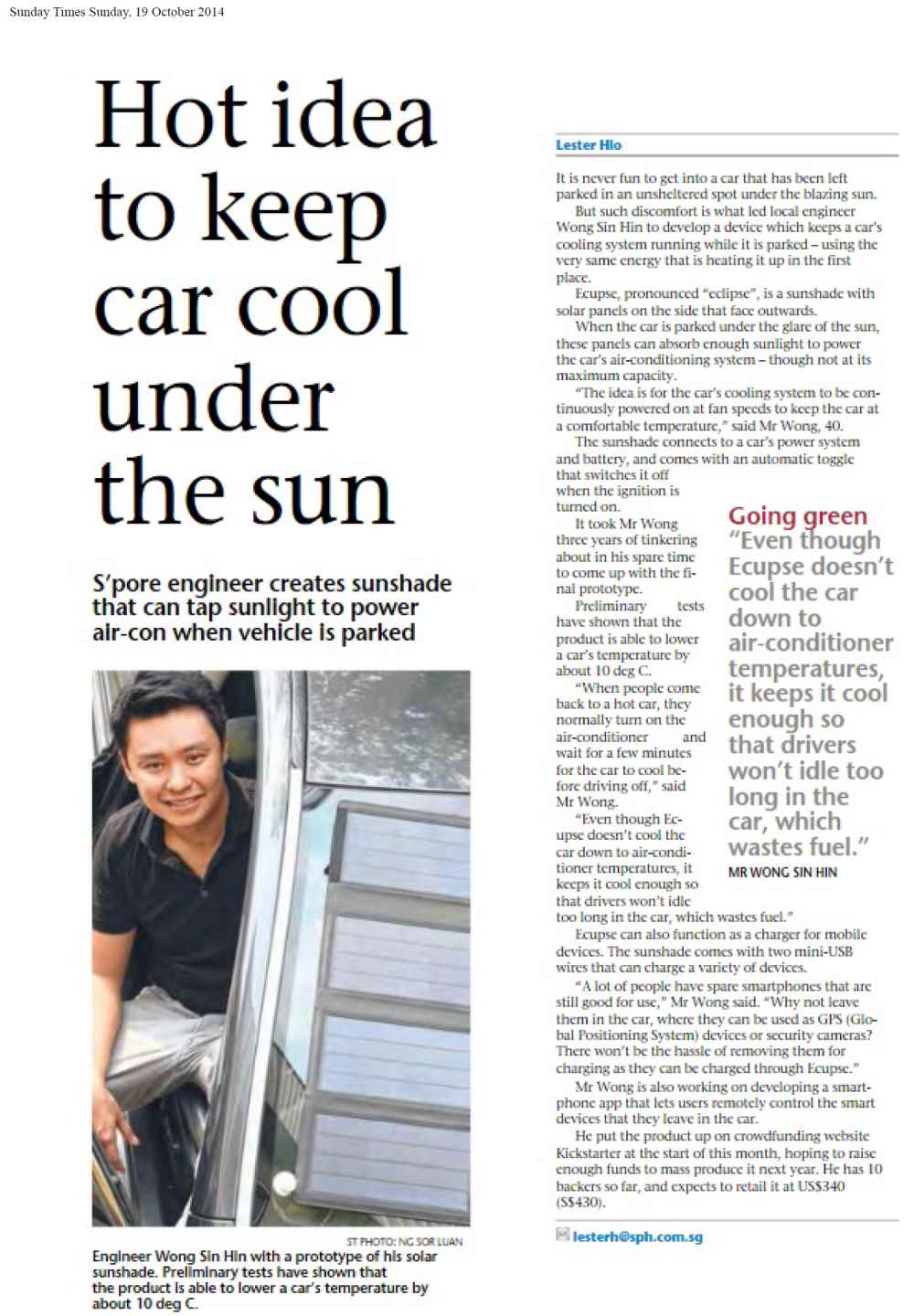 Recommended by George