IPOS appointed ISA and IPEA under PCT
---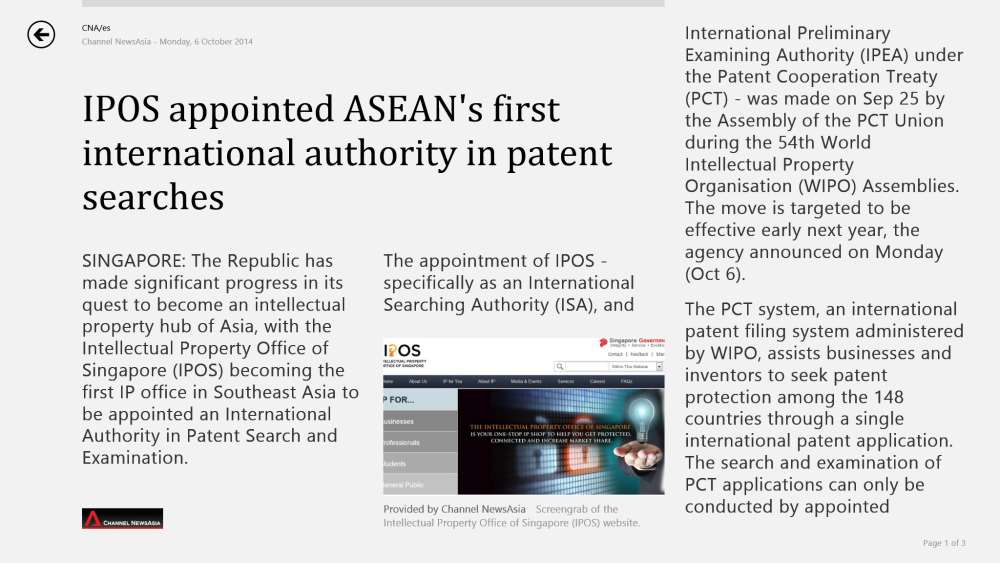 * Singapore IPOS has been appointed as an International Searching Authority (ISA), and International Preliminary Examining Authority (IPEA) under the Patent Cooperation Treaty (PCT).
* PCT applications can only be conducted by appointed International Authorities known as ISA and IPEA.
* There are currently 17 IP offices across the world being appointed to act as ISA and IPEA.
* … IPOS.. examiner pool, 95 percent of whom are PhD holders.
* … IPOS.. ability of its examiners to conduct searches in English as well as Chinese.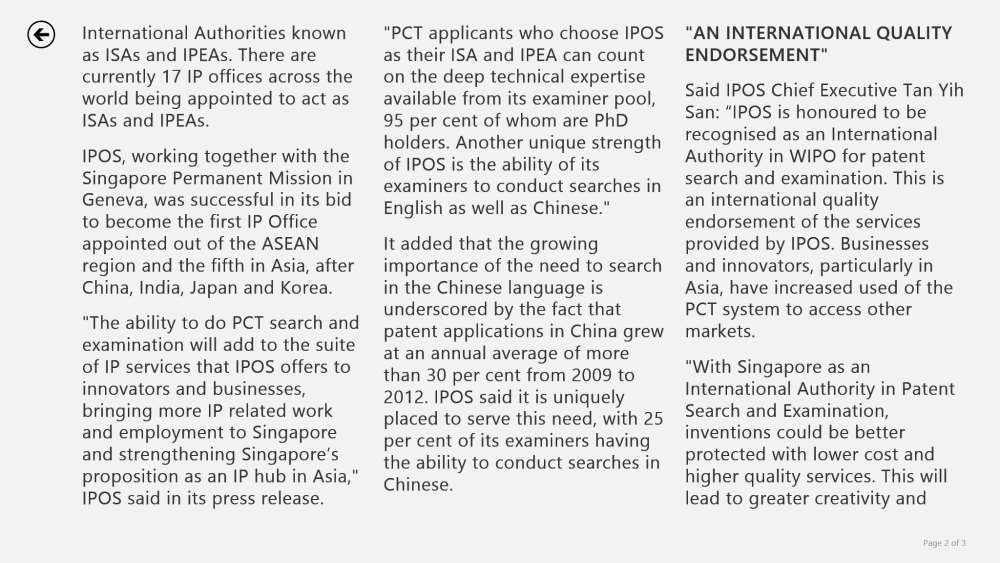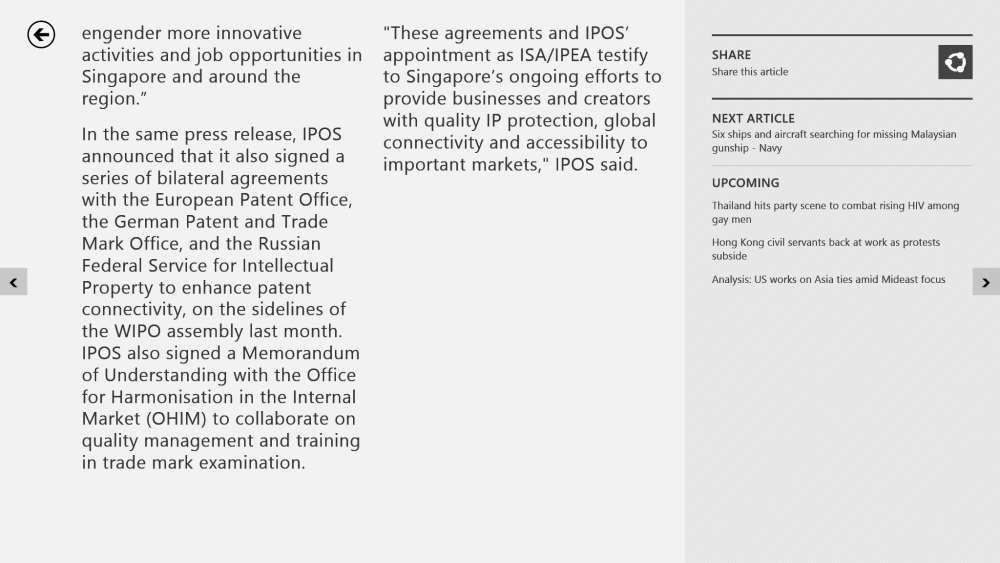 Recommended by Jason