Tiny single-board BeagleBone computer arrives at $45
---
http://www.pcworld.com/article/2036244/tiny-single-board-beaglebone-computer-arrives-at-45.html#tk.nl_today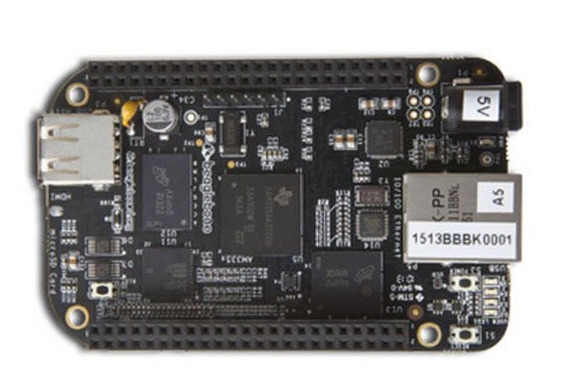 * … new low-cost single-board computer on the block designed to give the million-selling Raspberry Pi a run for its money.

* The BeagleBoard Black computer was announced Tuesday by BeagleBoard.org.
* BeagleBone Black is based on the 1-GHz Sitara AM335x ARM Cortex-A8 processor from Texas Instruments.
* The unit includes 2GB of on-board storage to run pre-loaded Linux software, 512MB of DDR3 RAM, as well as a USB cable to power the board.
* With USB, ethernet, and HDMI interfaces, the board computer can connect to a wide variety of devices such as a mouse, keyboard, or LCD display.