---
http://www.bbc.co.uk/news/science-environment-20121303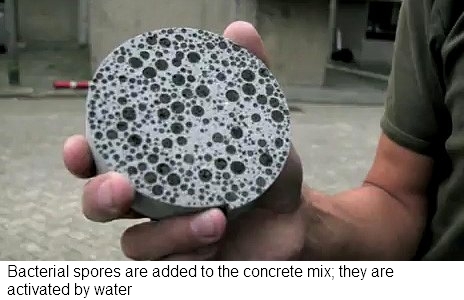 The new material could potentially increase the service life of the concrete – with considerable cost savings as a result.
…over time, water – along with aggressive chemicals in it – gets into these cracks and corrodes the concrete.
The concrete contains limestone-producing bacteria, which are activated by corrosive rainwater working its way into the structure.
The concrete will then have to be monitored for a minimum of two years to see how it behaves in this real-world setting.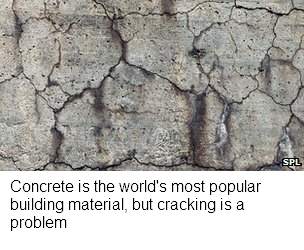 20121031A1_BbcNewsKeyTestForReHealableConcrete