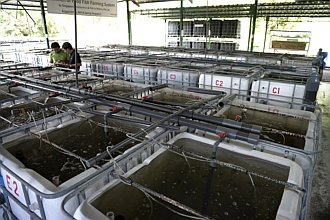 http://www.straitstimes.com/BreakingNews/Singapore/Story/STIStory_748702.html
Researchers and students have come up with a stackable fish farm that is among the first such in the world.
The method uses 1 sq m, connected cubes filled with water to rear fish on land….
The cubes can be stacked up to four levels….
….now produces up to eight tonnes of fish a year, but this can be ramped up to 36 tonnes…..