Inventor's need for tools sparked TechShop
---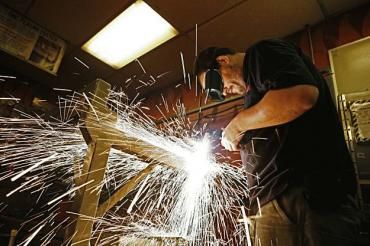 http://www.sfgate.com/cgi-bin/article.cgi?f=/c/a/2010/05/04/BUTS1D98M3.DTL
Interesting extract from the article.
Every mad scientist needs a laboratory. And for those who can't afford it, there's TechShop.
For a monthly fee of about $100, TechShop puts more than $750,000 worth of tools and software at the disposal of experienced and amateur tinkerers eager to breathe life into a new wooden or metallic concoction or simply pull something apart to see how it ticks.
"Anything you see in the world can be made with the tools we have," said TechShop CEO Mark Hatch. "If you're trying to make a spaceship, you're going to have to make it in smaller sections, but we do have the tools."
"It's almost impossible to say what people are doing here. There's more than 600 members and they all have a project," said Newton.